Subscribe to OverflowToday!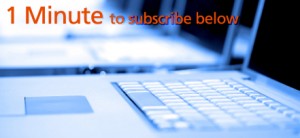 Overflow Today Can Be Downloaded Quickly and Easily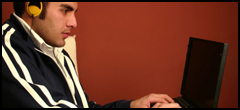 The easiest way to have podcasts automatically downloaded to your Windows or Macintosh computer is to use iTunes software (free for Mac and Windows). To visit our iTunes site and subscribe to Overflow Today, fill in the form above and click Subscribe and you will be redirected to complete your subscription to this Free and valuable resource.
After you are signed up, when a show is produced and uploaded to our podcasting site, it will be downloaded in a minute or two to your computer for you to listen to and enjoy through your iTunes software. Once a file is downloaded it can also be uploaded to your MP3 player, or passed on to a friend.
Start your experience of Overflow Today right now by filling in the form to the right. Also, check out several other ways to access Overflow Today whenever is convenient for you, quickly and easily.
Top 3 Reasons to Listen to Overflow
Deepen your non-Christian friendships: With the ideas from Overflow Today you will connect more easily with your non-Christian friends, and have more opportunities to communicate how important it is for them to know Christ.
Easy to use for equipping in a small group setting: Listen to a 5-minute show with your study group, talk about it together, and use the ideas that week.
Use show content for teaching: Use the Overflow Today concepts or entire shows in your teaching. It is great for examples, or to guide an entire section of your talk.

Share on Facebook